Welcome to the Anglican Parish of Derby and Blackville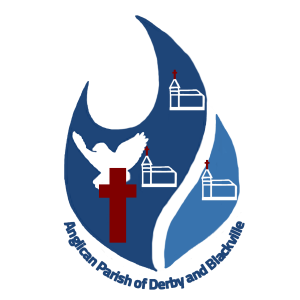 I welcome you in the name of Christ our Blessed Saviour to the website for our Parish Community, the Anglican Parish of Derby & Blackville.
We are a Parish of the Diocese of Fredericton (which covers the Province of New Brunswick), which was founded as a Diocese separate from Nova Scotia with the arrival of our first Diocesan Bishop, John Medley, from England in 1845.
We are a Christian community or "Parish Family" served by a common priest (Rector, or Pastor) extending along the banks of the beautiful South-West Miramichi River. We gather regularly for the worship of Our Saviour in our three churches: St Agnes' in Gray Rapids, Holy Trinity in Blackville and St Peter's in Millerton.