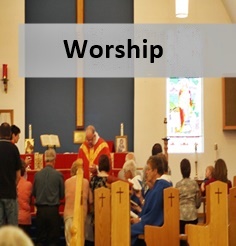 Worship in the Anglican Parish of Derby and Blackville follow the Book of Common Prayer (1962) and the ancient Lectionary of the Church. 
Weekly Sunday services are offered at all three of the churches in the Parish on a rotating schedule.   The current schedule can be found on the Service Schedule Page.
For recent Sunday Bulletins – visit here.
 At the center of the Book of Common Prayer is the Bible, God's Holy Word, His revelation to us of Himself and of our human condition.  It is spiritual medicine for our souls, pointing us to Christ Who is the Way, the Truth, and the Life.
To learn more – visit here.