Stations of the Cross Addresses
2020 Stations of the Cross Presentations
February 28, 2020 – Losing yourself in the Cross by Archdeacon Keith Osborne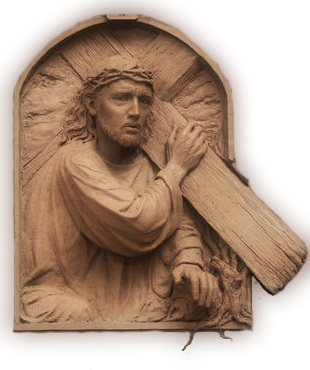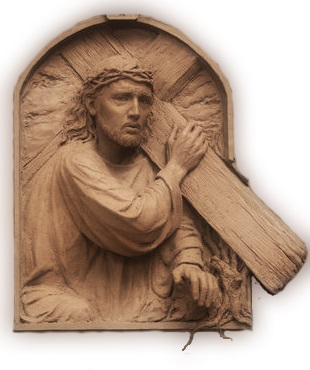 May I assume that as committed Christians we have all gone beyond the phase of simply wanting to taste the life of grace or to be mere spectators of the Gospel.   Have we not felt the urge and the passion to allow the economy of God's working to take firm hold of us and to fill our lives to the most complete degree attainable in this life?   The passion of our Lord and the reality of His self-sacrifice is grossly demeaned if not taken wholly into the believer's life and lived out.  Can we not come to a place in our journey in which His cross in a secondary sense becomes our cross; that His identity in surrender becomes ours; His incarnation, ours, as grace is manifested in and through our mortal flesh?   Yes, the passion and cross of our Lord is meant to consume us, to be the very air we breathe, and as the blood in our veins.  It is in this sense that I pray this Lenten season may be for all of you an enhanced time of renewal.  I pray that as we all further die to the sinful nature we may know more of what it is to live in Him and have His fullness live in us.
      Our topic is rooted deeply within the Hebrew text on the belief in the suffering Messiah.  It is spoken through the Psalmist (Psalm 22) and through the prophet Isaiah (chapters 52 and 53).  Here our Lord is portrayed as the one who becomes a sacrificial and substitutionary atonement for the human condition in all its failure and weakness.   Then the apostle Paul brings this reality to life in full view as he writes to the Church in Philippi; that now this Messianic hope has been realized in the person of Jesus of Nazareth who emptied Himself and declined to assume any equality with the Father.  Here then in this state He endures the horror and shame of an earthly crucifixion (Phil 2: 5-11).  Can His example of self-sacrifice be reproduced in us, notwithstanding our fears, sin and pride?  God lays on us as it were a moral necessity and we speak the words of love to Him:  "Yes Lord, let it be to me as well."   So it is that the words of our Lord as recorded in Matthew 16: 24 -26 foreshadow the cross and provide for us the paradigm by which to guide our lives.  How can we remain as spectators when once we have fallen in love with Him and are drawn by an unrelenting force into the arms of His love and into death itself?   This Is a death which we freely embrace, both of the sinful nature and ultimately of the body as we look forward to a glorious hope
Our text from the Gospel then reads as follows… "If anyone would come after Me he must deny himself and take up his cross and follow me.  For whoever wants to save his life will lose it but whoever loses his life for me will find it.  What good will it be for a man if he gains the whole world yet forfeits his own soul?"  What could we give in exchange for the soul?  Is it not the most precious thing within us?  To forfeit it by means of apathy, indifference or lack of love and commitment for any reason is a travesty beyond words.
When we consider the beginnings of our Lord's earthly ministry it is notable as to the focus of the entire scope of events which occur.  First John the Baptist appears in the spirit and appearance of Elijah, repentance is prescribed as a primary step for the journey of the soul.  Then our Lord calls the first disciples and "Follow Me" becomes the criteria for the human response (ie. – cannot be done without a transformation of the inner life).  Then we come to the Beatitudes and the act of being salt and light to the world.  That is, again, the inner life which needs a moral transformation.  The Sermon on the Mount then prescribes the acts of forgiveness, the love of one's enemies, the shunning of impure thoughts and adultery, in short the living of the 10 commandments with the heart not merely by the letter.  The people are then told that one must lay up treasures in heaven, shun a life of worry and doubt, cease from judging others, strive to be a good tree which bears good fruit and build one's life upon a rock which is Christ.  It is all about a moral imperative laid upon all who would be serious enough to allow the cross to define who they are and all they do.   Life is not about us, it is about Him and those for whom we live.  We are to be self-effacing, surrendered and dead to sin, emptied and in the process of that to be delivered and more human than ever before.
May I then ask you a soul-searching question?  "Do you wish to step over the line and make a significant step towards embracing your Messiah?"  Dying to self-works because the throne of your life is vacated in order to make room for God to sit upon it.  The degree to which Christ can take charge of our lives is directly proportional to the degree to which we have relinquished the areas of our lives to His control and surrendered in an act of love and trust.  IF you indeed wish to make significant steps in your progress then allow these areas to die, cast them off and submit to Christ's control, to His forgiveness and healing.  It is then that our brokenness and our self-made agendas can be healed and replaced with His grace, power and abiding influence.
As we follow our Lord through His passion we see Him at the Last Supper with courage and faith, speaking of His demise and offering the Blessed Sacrament for the life of the world.  This divine selflessness is with Him again in the garden as He in a grip of fear offers His will up to the Father and allows Himself to be arrested where there is no turning back, the die has been cast and His fate has been sealed – the mark of a truly surrendered life.  Then in the hall of Pontius Pilate He largely remains silent, the impassive God in the profundity of His nature facing the onslaught of human pride and ignorance.  With this same dignity He is scourged within an inch of His life and carries the instrument of His own demise up the hill.  Has there ever been any other so completely given over to the task at hand and so trusting of the One in charge that they were able to perform such an act of obedience and faith?   Have we also noted what it must have been like to have been the target of all the combined demonic forces and to not merely bear our sin but to be made the essence of sin?  What must it have been like to suffer a rift in the very essence of the Godhead as He cried " My God, my God, why hast thou forsaken me?"  All of this lies far beyond our comprehension and yet should make us love Him all the more.
So, how do you and I die to sin?  I would say, love Him with all your heart, learn to entrust to Him your very life and the things you hold most dear to your heart.  So then in terms of giving it all over you have nothing to lose for you have already lost it all for Him.  Practice the disciplines of prayer, study, worship and gratitude.  Allow yourself to "soak" in His presence (ie. Letting the sense of His presence wash over you in a private place, in silence, and that you may hear Him speak and touch you, that you may leave that place forever changed).   Be willing to lose it all and make a firm resolve to act on that most important decision you will ever make.  We note that the reformer Martin Luther wrote that "God's works are unattractive."  He taught that the clearest and least ambiguous picture we would ever have of God and His love is the cross.  It is here at Calvary that we touch His face and He touches us in a way we can be touched nowhere else.
I believe that we as Anglicans are, amongst all other denominations, most blessed (only my humble opinion!)  It is in the profound nature of our baptism and being embraced into the covenant, by participation in the Eucharist into the very body and blood of Christ in a mystical union, into the depth of the liturgy and wherever that may take us into a myriad of places, that we can be in Christ and He in us.  We cast off the old wineskins and put on the new.  We die with Him and put on the new life.  We enter the depths of the worship, are purged and then set free to be more fully human and alive than we had ever imagined possible.
May this Lent be for you all a most blessed journey whereby the Passion of your Lord may speak to you and do the work of melding your heart to His.
-30-