Alleluia!  Sing to Jesus
---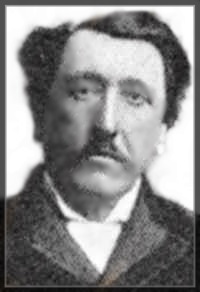 William Chatterton Dix (b. June 14, 1837; d. Sept. 9, 1898).  William Chatterton Dix, the son of a surgeon, was born in Bristol, England.   He eventually had a career in marine insurance in Glasgow.  Dix took a great interest in poetry and in the symbolism involved in our worship services.   He found great comfort in writing verse, and this is evidenced by the many hymns credited to him.   Someone once said of Dix, "Few modern writers have shown so single a gift as his for the difficult art of hymn-writing."[1]   Many of his hymns and carols may be familiar to you, including, "What Child is This?", "As with Gladness, Men of Old", and, "Come unto me, you weary".
In addition to writing pieces of prose and verse for various magazines and hymns, he published two devotional books, Light; and The Risen Life, 1883; and a book of instructions for children entitled The Pattern Life, 1885.
He died September 9, 1898, Cheddar, Somerset, England, and was buried at the parish church, Cheddar, Somerset, England.
William Dix wrote "Alleluia! Sing to Jesus" as a communion hymn for Ascension Sunday. This hymn was originally called "Redemption through the Precious Blood" and was inspired by Revelation 5:9, "And they sang a new song, saying, You are worthy . . . for you were slain, and have redeemed us to God by your blood." The hymn proclaims "His the triumph, His the victory alone." "Jesus . . . hath redeemed us by His blood."  And, "Though the cloud from sight received Him," sings of Christ's ascension. Even as He assured us He would not leave us as orphans, this hymn also reminds us of His faithful promise, "I am with you evermore."  The hymn expresses praise to Jesus for what He has done and is doing for us.
 The first verse praises Christ for His victory.  Throughout the Old Testament, the coming Messiah is pictured as sitting upon the throne with His scepter, both symbols of kingship and authority – : Psalm 45: 6, for example:  "Your throne, O God, is forever and ever.  The scepter of your kingdom is a scepter of uprightness".    Christ, the Lamb sacrificed for us, gains the final victory over sin and death to provide redemption through His blood: Ephesians 1:7:  "In him we have redemption through his blood, the forgiveness of our trespasses…"
The second verse praises Christ for His promises and reminds us of them – they are for all of us if we come to Him in faith and trust and accept Him.   Jesus told His disciples that He would not leave them "comfortless," a term which in the original language literally means 'orphans': see John. 14.18-20 – "I will not leave you as orphans; I will come to you. Yet a little while and the world will see me no more, but you will see me. Because I live, you also will live. In that day you will know that I am in my Father, and you in me, and I in you."  And, that He is always with us!  (Matthew 28:20 – "I am with you always, to the end of the age.")
The third verse praises Christ for his Intercession on our behalf.   Christ ever pleads with God for us, for our needs and forgiveness.   (Hebrews 9:11) We also sing praise to Him that the source of our life is in Him as our true "food and stay" – see John 6.53-58.   If we draw close to Christ and, through him to the Father, He continually acts as our advocate to plead for us – see Hebrews 7:25.  Can we have a better One to argue on our behalf?
Verse four praises Christ for his Lordship – Having been born fully man he knows and owns our human nature and, being also fully God, he can carry that frail nature to the Throne of God for healing and redemption (1 Timothy 3:16 and Hebrews 9: 11-12).  We, in our worship, ever acknowledge Him as the source of our life – on earth and through eternity – the actual sacrifice of Christ is repeated in the observance of the Eucharist (our true "Thanksgiving").
Throughout the hymn there is an emphasis on Christ being with us at all times as our Redeemer, Intercessor, Lord and Friend who is our heavenly manna, sustaining us with spiritual nourishment and for this, it is right and meet to always give thanks and praise.
1 Alleluia![2] Sing to Jesus!
His the sceptre[3], his the throne;
Alleluia! His the triumph,
his the victory alone.
Hark! The songs of peaceful Sion[4]
thunder like a mighty flood.
Jesus, out of every nation,
Hath redeemed us by his blood.
2 Alleluia! Not as orphans
are we left in sorrow now;
Alleluia! He is near us;
faith believes nor questions how[5].
Though the cloud from sight received him
when the forty days were o'er[6],
shall our hearts forget his promise,
"I am with you evermore"?
3 Alleluia! Bread of Heaven,
here on earth our Food, our Stay;
Alleluia! Hear the sinful
Flee to you from day to day.
Intercessor, Friend of sinners,
Earth's Redeemer, plead for me,
where the songs of all the sinless
sweep across the crystal sea [7].
4 Alleluia! King eternal,
Thee the Lord of lords we own:
Alleluia! born of Mary,
earth thy footstool, heaven thy throne:
Thou within the veil, hast entered [8],
robed in flesh, our great High Priest:
Thou on Earth both Priest and Vicitim,
in the Eucharistic Feast!
[1] James Moffatt, Handbook to the Church Hymnary, Oxford University Press, 1927, p. 318
[2] The word "Alleluia" comes from Hebrew for "Praise ye Yah!" – or, "Praise ye Yahweh"  and is translated as "Praise ye the Lord!"  It is an expression of thanksgiving, joy and triumph.
[3] Sceptre – an ornamented staff carried by rulers on ceremonial occasions as a symbol of sovereignty. At her coronation, Queen Elizabeth II was handed two sceptres and, later, an orb. Both the sceptres and orb are symbols of authority. The orb is a symbol of Godly power. A cross above a globe, It represents 'Christ's dominion over the world', as the Monarch is God's representative on Earth. When the Queen was handed the sceptres the Archbishop of Canterbury said, "Receive the rod of Equity and Mercy. Be so merciful that you be not too remiss; so execute justice that you forget not mercy. Punish the wicked, protect and cherish the just, and lead your people in the way wherein they should go."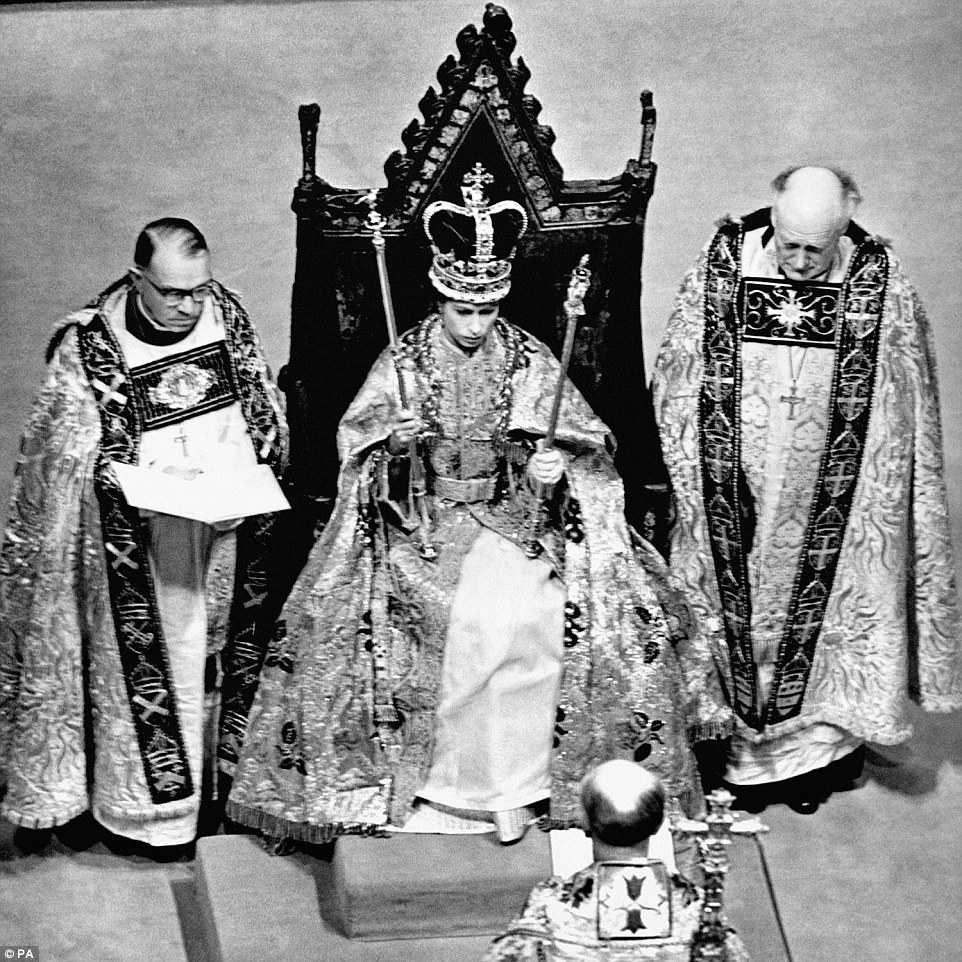 [4] Sion or Zion: refers to one of hills on which Jerusalem was built. When David took it from the Jebusites (Joshua 15:63 ; 2 Sam. 5:7) he built on it a citadel and a palace, and it became "the city of David" (1 Kings 8:1 ; 2 Kings 1 Kings 19:21 1 Kings 19:31 ; 1 Chronicles 11:5). In the later books of the Old Testament this name was sometimes used (Psalms 87:2 ; 149:2 ; Isaiah 33:14 ; Joel 2:1) to denote Jerusalem in general, and sometimes God's chosen Israel (Psalms 51:18 ; 87:5). In the New Testament (Sion is the Greek term for Zion) it is used sometimes to denote the Church of God (Hebrews 12:22), and sometimes the heavenly city (Revelation 14:1).
[5] This line often leads to confused looks on the faces of those who ponder it. "Nor" is often used to link two negative concepts together, but believing is not a negative concept. "Faith neither doubts nor questions how" would work, but "faith believes nor questions how" doesn't seem right, does it? It has been pointed out that it is simply a somewhat old-fashioned use in which "nor" means "and not". One of the definitions of "nor" is that it can be used after an affirmative clause, or as a continuative, in the sense of "and not" as in, They are happy, nor need we worry. Someone once suggested that it could be changed to "Faith believes, and questions not how", but it was then pointed out that "change would fit into the tune HYFRYDOL because of the eighth notes that occur on the syllable "ques-" (which your version sets individually to "ques-tions"), but it actually lengthens that line from seven to eight syllables, thereby ruining the regularity of the meter and potentially preventing the words from being set to other 8.7.8.7 D hymn tunes." The life of a hymn writer may be more difficult than it seems!
[6] See Acts 1: 9-11 for an account of the Ascension of Jesus which took place forty days after the Resurrection.
[7] See Revelation 4:6 and 15:2.
[8] See Hebrews 6:19-20