COVID 19 and What we need you to know
The Church has not been closed, so it doesn't need to be reopened. We have simply stopped worshiping in our buildings for a time to protect the health and well-being of our people and our communities. The Church does not require a building in order to be the Church.
What is required is love, compassion, and the presence of God.
Public Worship in the Parish –   There are some things you need to know:
If you would like to attend please call 843 6022 (leave a message) or email SaveSeatatChurch (at) gmail.com before Noon on the Friday before the Sunday you will be attending.   Provide your name, phone number,  the names of any who will be attending with you and which service you plan to attend.
Schedule of services is available under "Worship" in the menu above
Social Distancing, screening questions and hand sanitizing will be in place.
Some pews will not be available to help facilitate Social distancing.
As of October 9, 2020,

masks must be worn

when entering our churches and throughout all services, events and meetings.   If this presents any concerns for you, please speak directly with Fr. Gerry.   
As of January 5, 2021, we are in the Orange Phase and have a new definition of a "bubble" – please note that a "bubble" only includes those who live in the same house or apartment as you – if you have questions about exceptions – speak directly with Fr. Gerry.   Also, note the following for the Orange Phase:
For a full list of plans, please review the Parish Operational Plan (see below)
Parish Operational Plan – the parish has developed the mandatory operational plan that has to be in place  to offer public worship.   Our Vestry (Parish Corporation) met on Thursday, June 18 to review the draft copy.   It is available for you to read here – See Parish Operational Plan by clicking here.   This plan has involved a lot of time, research and consultation.   Prayerfully consider how you can help to make worship happen – including volunteering to act as a Greeter, and to do some of the extra "housekeeping" that is necessary.   Things will look a little different, but it together we can make it work.
There will be a portion of our parish who are not yet going to feel comfortable attending worship.  Arrangements can be made with Fr. Gerry for virtual, phone or in-person visits  (respecting social distancing and community face mask regulations).   Home Communion visits are also possible.   Please contact Fr. Gerry so arrangements can be made.
Online Services:  We recognize that not everyone is able to join us for public worship.   So, if you cannot, you are invited to join with St. George's, Moncton for Daily Worship Online (see the schedule under "Worship" in the menu above) – You can do so by clicking this link:   Daily Worship with St. George's, Moncton or following the link on our Parish Facebook Page
If the Facebook streaming is not working – you can find them here – www.stgeorgesmoncton.ca/watch
To follow along, the  Online Book of Common Prayer may be useful. You may either download and save a PDF copy of the entire book, or access web versions of each section. If you want to follow along with a Book of Common Prayer and Hymn book but do not have one, contact us and we will get one to you.   The text of the service (when possible) will be posted in the comments section of the live-stream.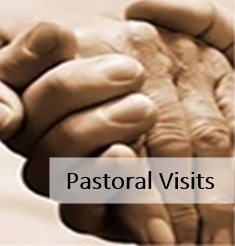 Pastoral Visits:  Fr. Gerry is always available for a pastoral visit – either through technology, by phone or in-person (with appropriate precautions).  Home Communion visits are also available.   If you would like a visit, please do not hesitate to contact Fr. Gerry.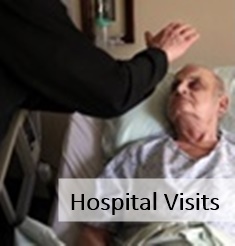 All clergy have very limited access to patients in hospitals.   They have no access to view the list of Anglicans admitted to hospitals.     Please remember to keep Fr. Gerry informed of anyone who is ill at home or admitted to hospital or a long-term care facility (nursing or special care home).   It is almost impossible for him to get that information from the hospitals during "normal times" and he needs you to let him know.   Please do not assume someone has told him – you should not hesitate to be in contact with him.   Also, if you, or someone you support, is admitted to hospital, please make sure you are asked the question of religious denomination.   If you are not asked, please draw it to their attention that you are Anglican and welcome visits from your priest.    Thank you.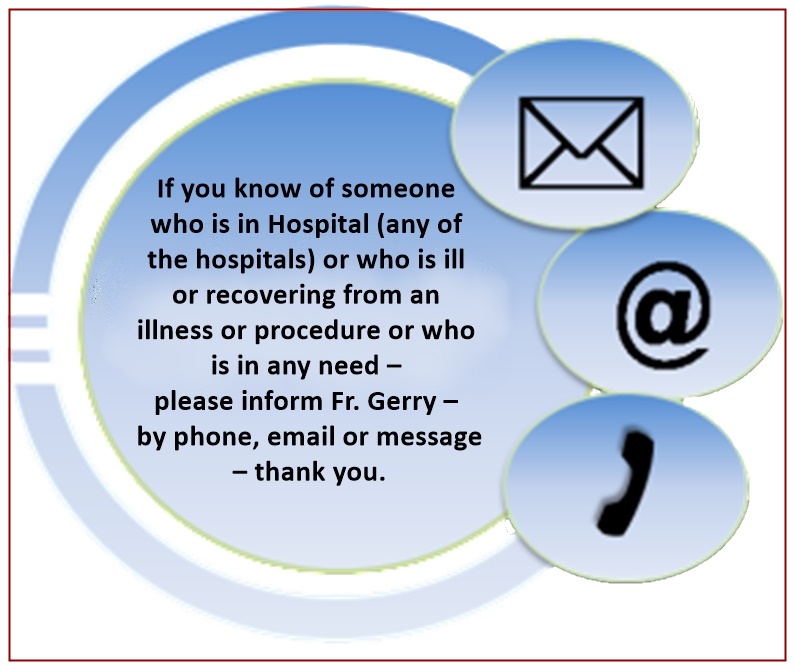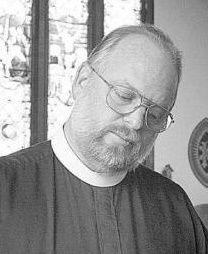 From Fr. Gerry:  "For Such a Time as This" – March 2020

Dear Sisters and Brothers in Christ:
The Jewish community recently celebrated Purim, the commemoration of the saving of the People of Israel from the wicked plans of Haman as recounted for us in the Book of Esther.  In that book of Holy Scripture, Esther, who from very humble beginnings becomes Queen of Persia,  when the lives of the Jews are threatened rises to take action, Esther and her cousin, Mordecai (who had raised Esther after she was orphaned) come to play an important role in removing the Jewish people living in Persia from threat of death.   Esther needed to be encouraged by Mordecai to recognize God's call on her to do what needed to be done.  We see clearly in this Scripture how God uses us all, even those of humble means, to do both the little and large things to reflect His love, truth and desire for us – His children.   Mordecai reminds Esther, that through God's grace, she has been born to do what needs to be done – "…for such a time as this".  
Part of what we – you and me – are called to do in our Christian journey, is to look to recognize those opportunities in life where we can also reflect God's love, truth and desire for us.   Jesus, often reminds us that we are to seek to be aware of the needs of others, and to act as He would in serving those who are in "want, sorrow, need or any other adversity". 
How, at this time, can we do that?   In many ways – by keeping each other in prayer; by reaching out to those who may need a kind word, a phone call visit; picking up groceries or a prescription for someone is self-quarantined; by sharing information that comes from reliable sources; by finding appropriate ways to immerse ourselves in God's Holy Word and incorporate worship in our routine – especially, as we cannot come together at this time physically in Common Prayer and worship.   (I commend to you the offices of Morning and Evening Prayer and the simple order of Family Prayers found in our Book of Common Prayer – also available online at http://prayerbook.ca/resources/bcponline/At such a time as this, God is calling on us to be faithful, resourceful and awake to His Calling on our Lives in this very moment.  As one writer put it: 
Although God was working behind the scenes, we should not overlook the existential choices Mordechai and Esther made throughout the narrative of Purim. God is eternal and unchanging, but the heroes of his biblical narrative grow and mature, offering us examples to imitate.
As you may know, the Bishop of the Diocese, Bishop David Edwards, has directed that all gatherings for public worship be suspended until at least Palm Sunday (April 5, 2020) in light of the COVID-19 pandemic.
Immediately, this means all services in our Parish  are cancelled, until further notice.   These services include our Sunday worship, our Lenten Stations of the Cross and all other public worship.
This is a significant loss in our Parish life as we will have to forego for a while our time together as the Body of Christ; but it is critically important that we use this time of social distancing as well as we can.for the welfare of all – especially those whose health may be compromised during this time.
As with everything we must approach this situation with caution and preparedness but without fear, remembering the words of the St Paul in Philippians: 
 "Do not be anxious about anything, but in everything by prayer and supplication with thanksgiving let your requests be made known to God. And the peace of God, which surpasses all understanding, will guard your hearts and your minds in Christ Jesus." 
Philippians 4:6-7
Let us commit everything in this coming time, through prayer, to the One who loves us, the 0ne who is with us, and the  One who has the power to heal and calm our fears.  
In your prayers, I would ask that you continue to remember:
All who are particularly vulnerable to the virus – the elderly and those with other health concerns – here and throughout the world

For those whose lives will be severely compromised by the economic consequences of these disruptions.

For all those  working in our hospitals and public health services, who are putting themselves in harm's way to prepare for and care for the sick

For our leaders, political and spiritual, as they seek to help us all through this challenge.

For all who are feeling anxious and lonely – may we reach out to them with Christ's love
We are looking at what is possible to be offered in place of public communal worship. It is very important that the word of this development be shared. Please make phone calls to those you know who should hear this news and share this post on Facebook (.https://www.facebook.com/Anglican-Parish-of-Derby-and-Blackville-291008274299249/ )
 For myself, I remain available to be of assistance in any capacity that is needed – this includes, in person visits (at home or in hospital), contact by phone , Email, through Facebook or using any of the contact information on the Contact page of this website – see above. .
I am available to be of support to anyone who cannot get supplies they require (groceries, prescriptions, etc). If we can be of any help in those matters, please do not hesitate to contact me. If others are willing to be on standby to assist their neighbours in a similar manner, please contact me and I will keep a list of those who step forward.
Stay in touch – follow the Facebook page and this website for updates and information.
Remember, I am here to serve you and yours – you are always in my daily prayers.
Under His Mercy,
Fr. Gerry+
---